Short Term Rental Houses
Kottayam, Ernakulam, Ettumanoor, Thiruvalla, Mallappally, Eraviperoor in Kerala
View Property Interiors
Entire Home - Property ID.No.1076 ( Total Sleeps 6 )
Air-Conditioned 3 Bedroom House at Eraviperoor, Thiruvalla
Spacious Short Term Rent House for Vacations and for Social functions in Eraviperoor, Thiruvalla with ample car parking area. Furnished Rent House for One Month Rent Stay, Short Term Rent and Daily Rent suitable for Wedding Guest Accommodation, Medical Treatment and Vacation Stay for Non Resident Malayalee families.
Min.Daily Rent ₹2,000/- Max.Daily Rent ₹3,000/-
One Month Rent ₹50,000/-
Minimum Stay Period 6 days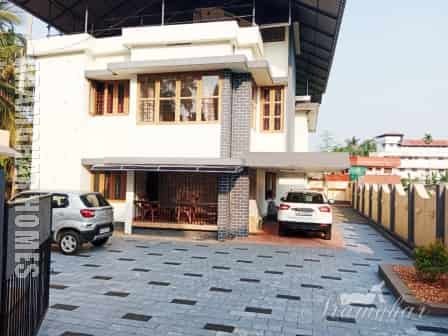 Daily Rental | Short Term Rental | Temporary Rental Accommodation : 3 Bedroom, Furnished Air-Conditioned House located at Eraviperoor, Thiruvalla, just 8 km(s) from Railway Station and .100 km(s) from the nearest bus stop.
View Property Interiors