Short Term Rental Houses
Kottayam, Ernakulam, Ettumanoor, Thiruvalla in Kerala
Professionally Managed - No Commission & No Fees
View Property Interiors
Entire Home - Property ID.No.1033 ( Total Sleeps 6 )
Air-Conditioned 3 Bedroom House at Natakkom, Kottayam
3 Bedroom fully furnished house on M.C.Road with 2 AC bedrooms, at Natakkom near government college, Natakkom. Places nearby Mariyappally, Pakkil, Pallom, Travancore Cements etc.
Min.Daily Rent 1200/- Max.Daily Rent 1500/-
One Month Rent 36000/-
Minimum Stay Period 10 days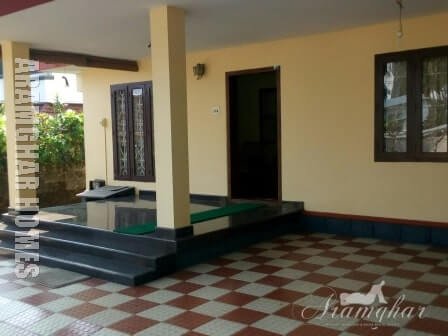 Daily Rental | Short Term Rental | Temporary Rental Accommodation : 3 Bedroom, Furnished Air-Conditioned House located at Natakkom, Kottayam, just 5 km(s) from Railway Station and 0.1 km(s) from the nearest bus stop.
View Property Interiors