Short Term Rental Houses
Kottayam, Ernakulam, Ettumanoor, Thiruvalla in Kerala
View Property Interiors
Entire Home - Property ID.No.1006 ( Total Sleeps 6 )
Air-Conditioned 3 Bedroom House at Nagampadam, Kottayam
Well maintained, three bedroom air-conditioned spruced and tidy, carpeted floor, fully furnished house with desirable amenities and ample parking space just 2.5 kms from Kottayam railway station. The property is most sought after by vacationers, tourists and also for lodging wedding guests.
Min.Daily Rent 1000/- Max.Daily Rent 2500/-
One Month Rent 30000/-
Minimum Stay Period 10 days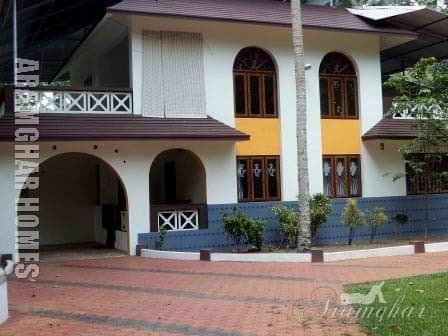 Daily Rental | Short Term Rental | Temporary Rental Accommodation : 3 Bedroom, Furnished Air-Conditioned House located at Nagampadam, Kottayam, just 2.5 km(s) from Railway Station and 1 km(s) from the nearest bus stop.
View Property Interiors