Short Term Rental Houses
Kottayam, Ernakulam, Ettumanoor, Thiruvalla in Kerala
Professionally Managed - No Commission & No Fees
View Property Interiors
Entire Home - Property ID.No.1077 ( Total Sleeps 4 )
Air-Conditioned 2 Bedroom House at Eranjal, Kottayam
Budget short stay accommodation, One month rent accommodation, short vacation stay for small families and married couples in Kanjikuzhi with easy access to Kottayam Railway Station. One Month Rental Accommodation near Kottayam town with Super Markets, Banks, ATM's, Government Offices, Kottayam District Court and reputed eateries. Road side, flood resistant property made on elevated structure with 3 phase electricity connection. Parking facility for 3 to 4 cars within the compound.
Min.Daily Rent 933/- Max.Daily Rent 1500/-
One Month Rent 28000/-
Minimum Stay Period 10 days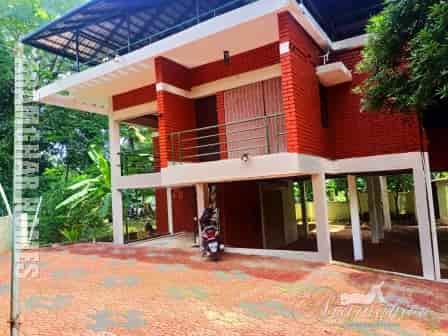 Daily Rental | Short Term Rental | Temporary Rental Accommodation : 2 Bedroom, Furnished Air-Conditioned House located at Eranjal, Kottayam, just .500 km(s) from Railway Station and .100 km(s) from the nearest bus stop.
View Property Interiors