Check Property Availability
PLS NOTE : We do not rent out our properties for political or religious purposes

Property No. 1004 (Ideal for a family of 4 adults)
Air-Conditioned House at Kanjikuzhy, Kottayam
Two bedroom air-conditioned fully furnished cottage, renovated, spruced and tidy in the center of the town but away from the hustle and bustle of the town, walking distance from Kottayam railway station. The property is most sought after by vacationers with low budget.
Daily Rent for this property Rs.1000/- (for 30 days stay). For shorter stays please Call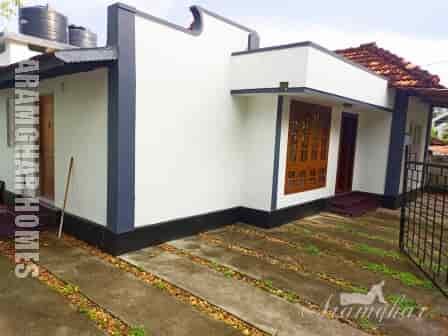 Daily Rental | Short Term Rental | Temporary Rental Accommodation : 2 Bedroom, Furnished Air-Conditioned House located at Kanjikuzhy, Kottayam, just 0.5 km(s) from Railway Station and 0.7 km(s) from the nearest bus stop.
---
View Property Interiors
Availability Check Form
All fields (except phone no.) are MANDATORY. Availability status will be sent to any Indian mobile phone no. if provided
---
For Assistance Call / Message / Whatsapp us on (+91)8281 089 179 or (+91)8281 089 279

Furnished Apartments & Flats | Villas | Budget Homestays | Vacation Homes by Owner