Check Property Availability
PLS NOTE : We do not rent out our properties for political or religious purposes

Property No. 1028 (Ideal for a family of 6 adults)
Air-Conditioned Villa at Kalathipadi, Kottayam
Beautiful 3 Bedroom spacious 2 storied gated villa at Kalathipadi, off K.K.Road with round the clock security service. Situated near to reputed schools, hospitals and shopping malls on K.K.Road.
Daily Rent for this property Rs.1500/- (for 30 days stay). For shorter stays please Call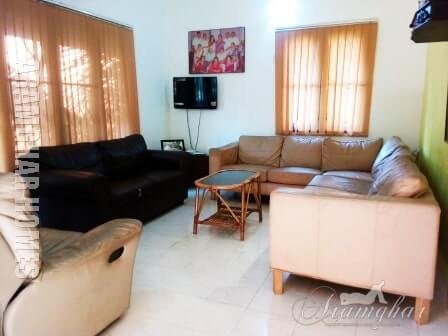 Daily Rental | Short Term Rental | Temporary Rental Accommodation : 3 Bedroom, Furnished Air-Conditioned Villa located at Kalathipadi, Kottayam, just 3 km(s) from Railway Station and .5 km(s) from the nearest bus stop.
---
View Property Interiors
Availability Check Form
All fields (except phone no.) are MANDATORY. Availability status will be sent to any Indian mobile phone no. if provided
---
For Assistance Call / Message / Whatsapp us on (+91)8281 089 179 or (+91)8281 089 279

Furnished Apartments & Flats | Villas | Budget Homestays | Vacation Homes by Owner