Check Property Availability
Short Term Rental House in Thengana - Vacation Homes by Owner
PLS NOTE : We do not rent out our properties for political or religious purposes. Min stay period applicable for all properties

Property No. 1047 (Ideal for a family of 6 adults)
Air-Conditioned House at Thengana
3 Bedroom Fully Furnished AC House with Attached Bathrooms and with Car Parking Road Side Property just 5 kms from Changanaserry and 10 kms from Thiruvalla available for 10 days to 60 days stay. Ideal for NRI malayalee families coming home on vacations.
Daily Rent for this property Rs.1500/- (for 10 to 30 days stay). For shorter stays please contact us using the buttons on the right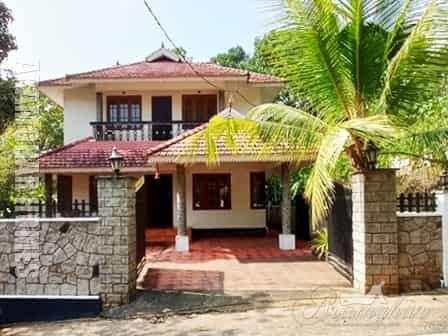 Daily Rental | Short Term Rental | Temporary Rental Accommodation : 3 Bedroom, Furnished Air-Conditioned House located at Thengana, just 4.7 km(s) from Railway Station and .400 km(s) from the nearest bus stop.
---
View Property Interiors
Availability Check Form
All fields (except phone no.) are MANDATORY
---
For Assistance Call / Message / Whatsapp us on (+91)8281 089 179 or (+91)8281 089 279