Property Details
(PLS NOTE : WE DO NOT RENT OUT OUR PROPERTIES FOR POLITICAL OR RELIGIOUS PURPOSES)
Property No. 1034 (Ideal for a family of 8 adults)
Air-Conditioned House at Parathumpara, Kottayam
4 Bedroom fully furnished house at Parathumpara, near Chingavanam, Kottayam for families of 8 members. Just 2 kms from Chingavanam, near Parathumpara junction.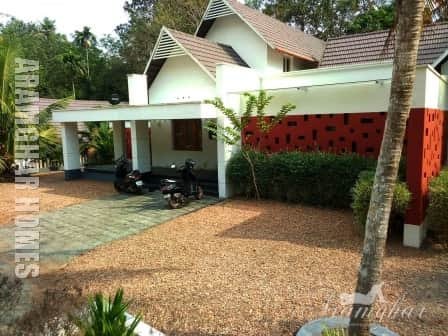 Daily Rental | Short Term Rental | Temporary Rental Accommodation : 4 Bedroom, Furnished Air-Conditioned House located at Parathumpara, Kottayam, just 10 km(s) from Railway Station and 0.7 km(s) from the nearest bus stop.
---
Click Here to View Property Interiors
---
Post your accommodation requirement below with a valid email address. Our system will send you the availability details to your email address in few minutes. Please note : All fields are mandatory in the form below.
---
Availability Enquiry Form
(All fields are MANDATORY)
---
For Assistance Call / Message / Whatsapp us on (+91)8281 089 179 or (+91)8281 089 279

Furnished Apartments & Flats | Villas | Budget Homestays | Vacation Homes by Owner